Our Mission
What We Stand For
Learning Tree Farm was founded in 1973 by elementary school teachers Sally Keyes and Jean Ryan. The first years of operation brought a few hundred students to the farm, primarily from nearby Dayton schools.
The farm's environmental education model, still used today, connected children from diverse socioeconomic backgrounds with nature to inspire environmental exploration, understanding, and stewardship. 
Today, Learning Tree Farm serves more than 8,000 students from 130 schools through nature-based field trips, and an additional 10,000 people through ongoing community programs, events, and our Nature Preschool.
For more than 40 years, the farm's ability to introduce children to environmental stewardship and to inspire learners of all ages has cultivated a significant and lasting passion for nature in our community.
Our Facilities
Learning Tree Farm is a traditional, working farm that engages people in hands-on, nature-based education. 
Learning Tree Farm's success began with Sally and Jean building and nurturing personal relationships throughout the community. Many of these relationships have endured. Some of the grandchildren of the farm's earliest supporters are now students at our Nature Preschool and participants on school field trips!
Even while expanding and meeting the growing demand for nature-based education in our community, Learning Tree Farm remains a special place for people to connect with nature in a way that is meaningful and lasting.
Supported by its devoted staff, board, volunteers, and friends, Learning Tree Farm continues to advance its mission throughout the community and inspire future environmental stewards.
A Message From
OUR EXECUTIVE DIRECTOR
As Learning Tree Farm continues to look toward the future, we will strive to ensure our environment's benefits are available to all people. We will do this by expanding accessible options and programming and finding ways to offer low-cost programming. Hence, everyone has the opportunity to feel the sense of freedom and well-being that nature can offer us.
Jennifer Parker
Vice President
HONORARY BOARD OF DIRECTORS
Heather Ritter
Executive Director
Heather became Learning Tree Farm's executive director in April of 2019. Heather has a background in the management of not-for-profit organizations and events. Prior to joining LTF, she served as the Main Street Director of the Downtown Tipp City Partnership in Tipp City, Ohio and the Director of the Strawberry Festival and Leadership Troy program with the Troy Chamber of Commerce. Heather has an extensive background in volunteer coordination and a love of nature. She received a degree in music education from Wright State University.
Loralynn Kadell
Director of Farm Operations
 Loralynn has been with LTF since 2007 when she began as an educator and quickly took on the roles of animal care and management and field trip coordination. Loralynn has a B.A. in Political Science and has an extensive background in animal husbandry, dog training, horse care and horseback riding. She completed a 12-week farm and agricultural workshop offered by the Montgomery County Farm Extension. She has also taken leadership seminars and multiple nonprofit management seminars at the Miami Valley Nonprofit Collaborative.
Amy Thompson
Education Director
Amy joined the Learning Tree Farm as the Education Director in the fall of 2020. She has a B.A. in Elementary Education from Purdue University and has worked in a variety of educational settings as a classroom teacher, a 1-on-1 para, reading and math aide, and elementary school librarian. For 20+ years, Amy has been an active member of the Girl Scouts as a scout, leader, Service Unit coordinator, camp counselor and program coordinator. As such, she brings a unique passion for learning experience for children of all ages in a variety of settings. Amy oversees and develops community programming on the Farm, as well as being the Director and one of our  teachers at the Nature Preschool.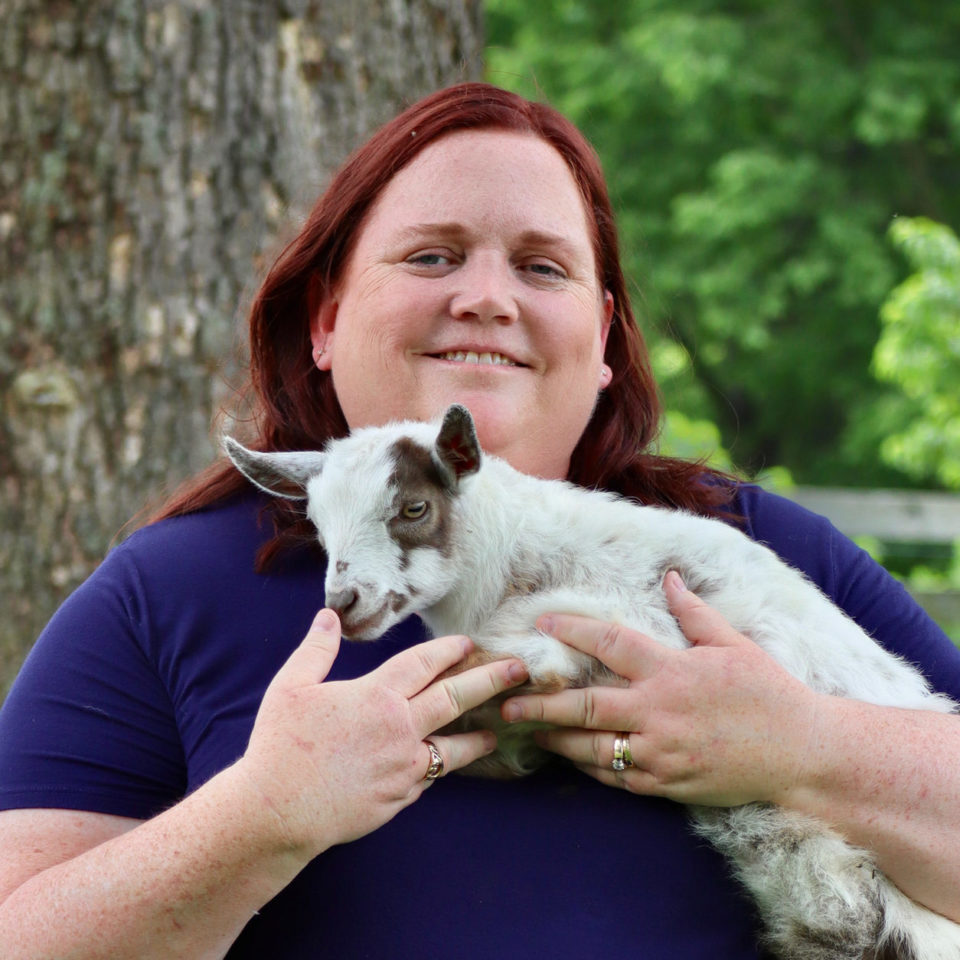 Kimberly Lovings
Finance and Administrative Director
Kimberly started at Learning Tree Farm in June of 2017. She serves as our Finance & Administrative Director at the Farm, handling the finance and HR functions. She graduated with a B.S. in Accounting from the University of Colorado and is a non practicing CPA. Kimberly started her career at NCR before working as a stay at home for 19 years with her two children, one of whom has cerebral palsy. As a native Coloradoan and a mom, she is passionate about the outdoors, animals, and making nature accessible for all. You will even find Ariel, her Bernese Mountain Dog, around the farm with her as our "office dog".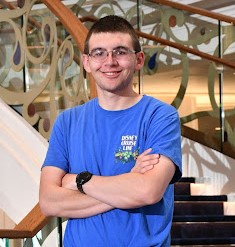 Robert Christman
Assistant of Farm Operations
Robert has a background that goes back to high school with 4-H involvement and then FFA, where he received numerous award and certificates including the American FFA Degree.  Over the past 10 years Robert has dedicated in education to learning about farming operations and received a Bachelor of Science in Agricultural Education and a minor in Sustainable Agriculture from Central State.  ​Robert's role on the Farm includes coordinating outreach, managing our volunteer program, teaching programs and field trips, and assisting in maintenance work to keep the farm looking beautiful!