Welcome to Nature Preschool
Our nature preschool is an extension of the Learning Tree Farm's mission to provide hands-on learning experiences for children and families in a traditional farm setting.  We are excited to be able to provide our students with all the components of a high-quality traditional preschool program, while fully immersing them in the natural surroundings of our 85-acre farm and woodlands complete with hiking trails, historical structures, gardens, fields, and dozens of farm animals to explore and discover each and every day!
Our program is shaped by the Reggio-Emilia educational approach. This means we take our lead from the curiosity and wonder of our young learners and embrace our environment as a valuable component, almost as another teacher, of the learning process. Project-based learning experiences and daily reflections by both students & staff play heavily in guiding our program. We also embrace a process art (i.e. free painting with a variety of materials chosen by the child) vs. product art (i.e.group projects that look identical) approach. Learning and creative materials complement the natural classroom spaces found outdoors and indoors to round out this unique and invaluable educational experience.
One of the most obvious elements of a nature-based program that really sets us apart from a more traditional setting is that our classes are outside every day, even in light rain and snow, for the majority of our time together. Never fear, to ensure safety and comfort, we work closely with our student's families to assure proper clothing and skin protection for all seasons. In addition, safety precautions are adhered to and we are not outside when it is pouring rain, when there is thunder or lightning, or in the cases of severely cold temperatures. In such situations, we limit our outdoor time accordingly.
 We are eager to share our passion for building a community of lifelong learners and lovers of nature at the Learning Tree Farm Nature Preschool with you & your family!
We believe that concrete daily experiences in nature, with ample time to explore, build children's ability to problem solve and self-regulate. 
Our emergent and child-centered curriculum allows us to investigate nature and the farm using a multidisciplinary approach. By harnessing children's natural curiosity, and using multiple senses, we are able to meet children's developmental needs while creating a deep connection with nature.
We believe that early, repeated exposure to the natural world facilitates growth of personal identity and an understanding of the interconnection between humans and their environments.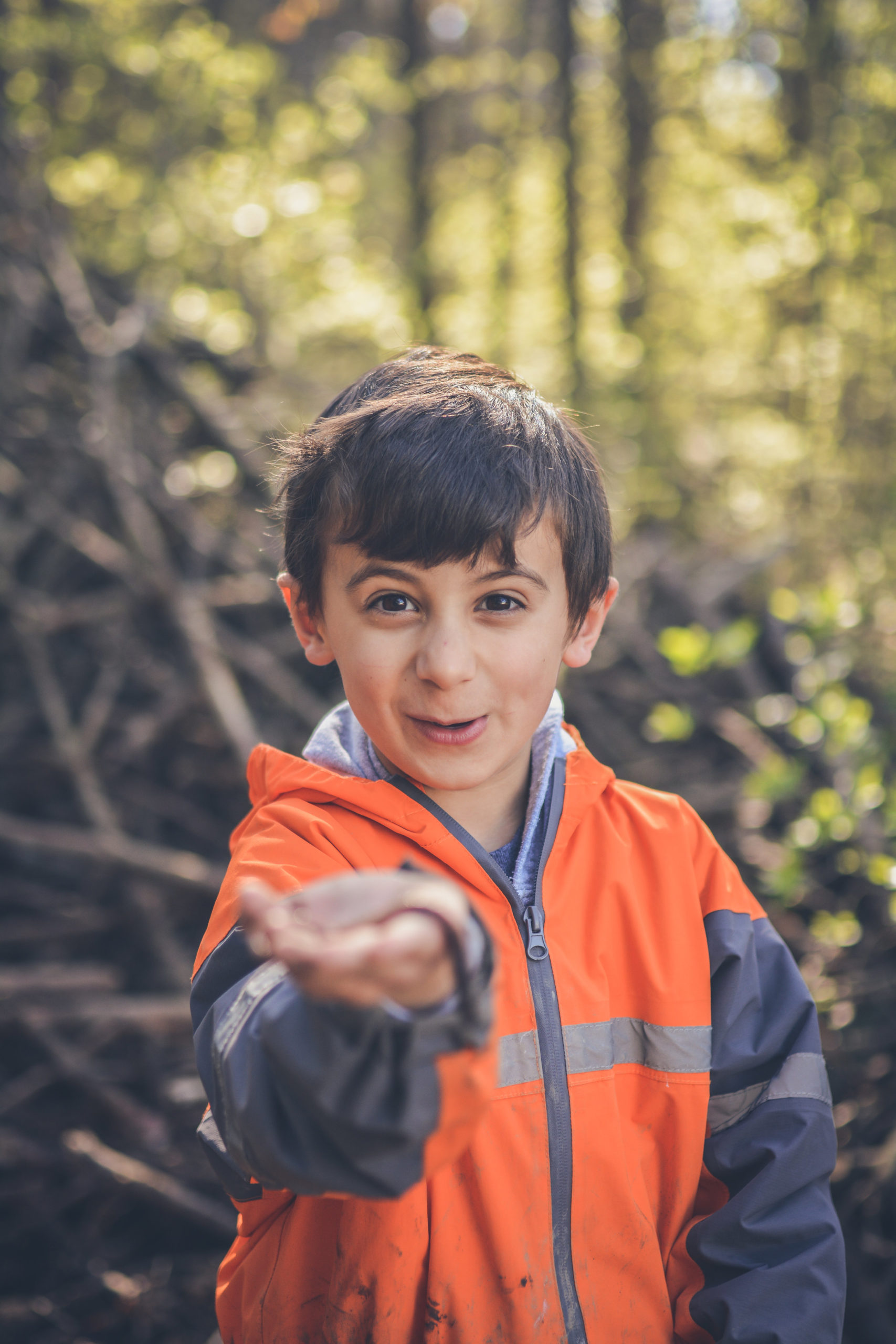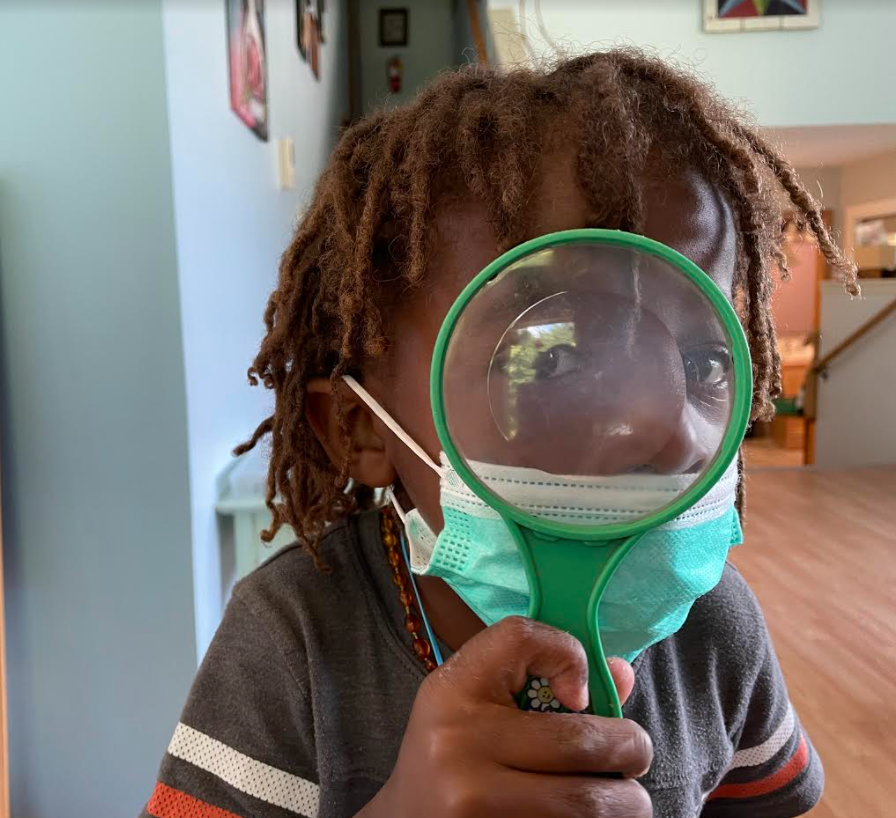 The Nature Preschool center is located just north of the original Learning Tree Farm at 3274 South Union Rd. on the southwest side of Dayton, Ohio.
You can contact us year round at nature.preschool@learningtreefarm.org
Licensed preschool through the State of Ohio
Classes are 2 days/week and run from the end of August through May
We have an extended winter "hibernation" from mid-December to the beginning of February.
Classes are mixed-aged three to five year-olds
Incoming students are required to be toilet trained and using underwear. Please contact our Director for any questions regarding this policy.
15:3 child to staff ratio
We aim to spend at least 65-75% of everyday out of doors
Project based learning with an emergent curriculum and the Reggio-Emilia inspired approach
We use Teaching Strategies GOLD for assessment and parent communication
Lead teachers train in First Aid, CPR, Communicable Disease, and Child Abuse Identification
Classes
If 2020 has taught us anything, it is to always have a back up plan. Below you will find our regular  schedule as well as our back up plan, preschool lite, for the 2021-2022 school year. We will announce the scheduled format for each month a week before the month begins so that you can make any necessary adjustments to your tuition payment. All classes are groups of mixed-age students from 3-5 years of age.
Regular Preschool Schedule
 

Schedule that was is place Aug-Dec 2021 and we returned to again in March 2022.
2 classes of 15 students each.

Cardinal class runs on Mondays & Wednesdays, from 9 am-1 pm
Blue Jay class runs on Tuesdays & Thursdays, from     9 am-1 pm

A daily healthy morning snack will be provided.

Students will bring a packed lunch each day. 

The majority of programming will be held outdoors and the day will wrap up indoors.

When in the preschool building, masks are required for any person ages 3 years old and older. Masks are optional when outdoors.

There is a $85 non-refundable registration fee if you are awarded a slot.

Monthly tuition for this level of programming is 8 payments of $280/month August-April (with no payment made in January).
Preschool-Lite Schedule
This schedule was put in place for the month of February 2022, and maybe put in place if needed, as a response to a spike of covid cases in our area.
2 classes of 15 students each.

Cardinal class runs on Mondays & Wednesdays, from 9 am-12 pm.

Blue Jay class runs on Tuesdays & Thursdays, from 9 am-12 pm.

A daily healthy morning snack will be provided.

Students will NOT eat lunch at the school.

Weather permitting, all programming will be held outside, but we will have access to the bathrooms and inside space in case of weather emergencies.

There is a $85 non-refundable registration fee if you are awarded a slot.

Monthly tuition for this level of programming is 8 payments of $250/month August-April (with no payment made in January).
Friday Falcons
This add-on class is for students who are already enrolled in our Nature Preschool and plan to start Kindergarten the following school year.
The Friday Falcons class extends the content explored with younger peers earlier in the week but has more of an emphasis on researching (reading), documentation (writing), and performing additional science experiments.

Offered on Fridays from February-April

9 am-1 pm or 9 am-12 pm, depending on if we are running our regular schedule or preschool lite schedule

Composed of a mixed group of students from the Blue Jay and Cardinal classes for a total of 10-12 children

This class has an additional cost.
Calendar
The 2022-2023 school year runs from the end of August to the end of May.
School Holidays include:
Fall Break, the week of Thanksgiving
Winter Break, the second half of December & all of January
Spring Break, one week during the end of March/beginning of April
Individual Federal Holidays

Enrollment process.
Enrollment for Nature Preschool is done through a lottery, with returning students filling the first round of available slots, siblings filling the second round, and new families filling the third round until all 30 slots are filled.
When is Enrollment Open?
The lottery sign-up for the 2022-2023 school year will be open from January 2 – February 7, 2022, with class rosters being announced on February 11, 2022
Join us for our OPEN HOUSES to meet some of our staff and learn more about our program.
Thursday, January 27, 2022 5:30-7pm and
Saturday, January 29, 2022 10am-1pm

HOW DO I enroll my child?
 To sign up for the enrollment lottery,
please complete the following google form between       January 2 – February 7 2022.
THE 2022-23 ENROLLMENT LOTTERY IS NOW CLOSED. PLEASED COMPLETE THE PRESCHOOL INTEREST FORM BELOW TO RECIEVE INFORMATION & UPDATES ON PRESCHOOL PROGRAMS
COMPLETING THE ENROLLMENT LOTTERY FORM DOES NOT GUARANTEE A SLOT & NO PAYMENT IS NEEDED AT THIS TIME
How much does it cost?
Tuition for the 2022-2023 year will consist of an $85 non-refundable registration fee to be paid upon recent of an enrollment offer and 8 monthly payments of $280 from August – April with no payment made in January.
Future Interest Form
From time to time we have families with children who are too young to enroll for Nature Preschool who want to be involved in the Learning Tree Farm Community or want to be kept current on its comings and goings.  We have created the "Future Nature Preschool Interest Form" to engage those families. 
By signing up for this email list you will receive reminders about programming, documentation on learning at community programs, and a heads up when our enrollment periods begin as well as reminders of open houses.
We are so pleased to have you join in the nature-based educational movement in the Miami Valley! 
***Please note, signing up for this email list is NOT enrollment in the preschool or its waitlist.  It is for information distribution ONLY. ***
Meet the Learning Tree Farm
Nature Preschool Teaching Team!
As Education professionals, we have studied our field a great deal and are intentionally creating this community to be a place where learning and exploration is hands-on and child led. The teachers' role in our program is to create an environment where children can explore social, academic, and natural topics. To achieve this we will observe, learn about the children, and then reflect on how to alter the environment to foster meaningful interactions and growth opportunities. We feel it is important that the children view us as co-learners in our community and as such ask that they address us by our first names. We appreciate it if you do this as well,  both as members of the community we are forming, and to set an example for your children. We look forward to getting to know more about you and your young learners and  invite you to get to know a little more about each of us below. 
Welcome to our community of learners!
(L-R: Jennifer, Amy, René & Sarah)
AMY THOMPSON
Education Director of Learning Tree Farm & Nature Preschool  |  Teacher in the Blue Jay Class  |   A Member of the Learning Tree Farm Education Team Since Summer 2020  |  Educator for over 20 years
After graduating from Purdue University with a B.A. in Elementary Education I have worked in a variety of educational settings over the years and feel incredibly fortunate to have landed at the Learning Tree Farm. How lucky are we that the environment we find ourselves in at the LTF offers so much to teach and inspire us?!? My goal, no matter the program or age of people I am working with, is to share and develop a deeper curiosity and love of learning. I can't wait to explore and discover with you and your family!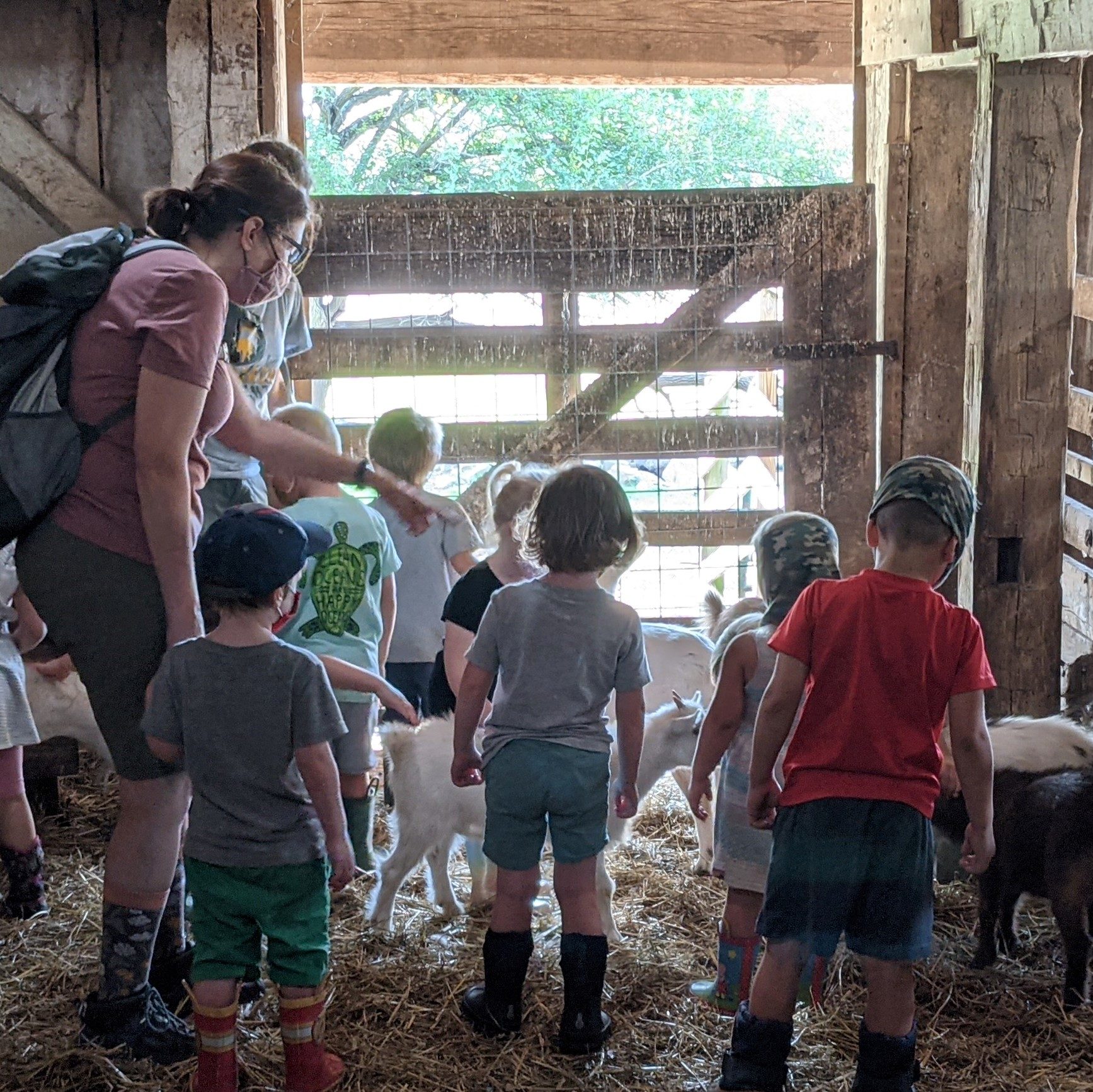 Jennifer Hartman
  Teacher at Learning Tree Farm
Nature Preschool in the Cardinal Class
  Discovery Coordinator
Early Childhood Educator for almost 30 years
A member of the LTF Education Team since 2021
 I have always loved child-led, play-based learning as the best approach to fostering: self-esteem, independence,  social emotional development and problem solving in young children.  I absolutely love seeing the excitement on children's faces as they navigate a variety of environments, using an array of materials as  they experiment, learn and grow.  It is a beautiful thing to witness childhood being respected, valued and restored here at Learning Tree Farm Nature Preschool.
Team since 20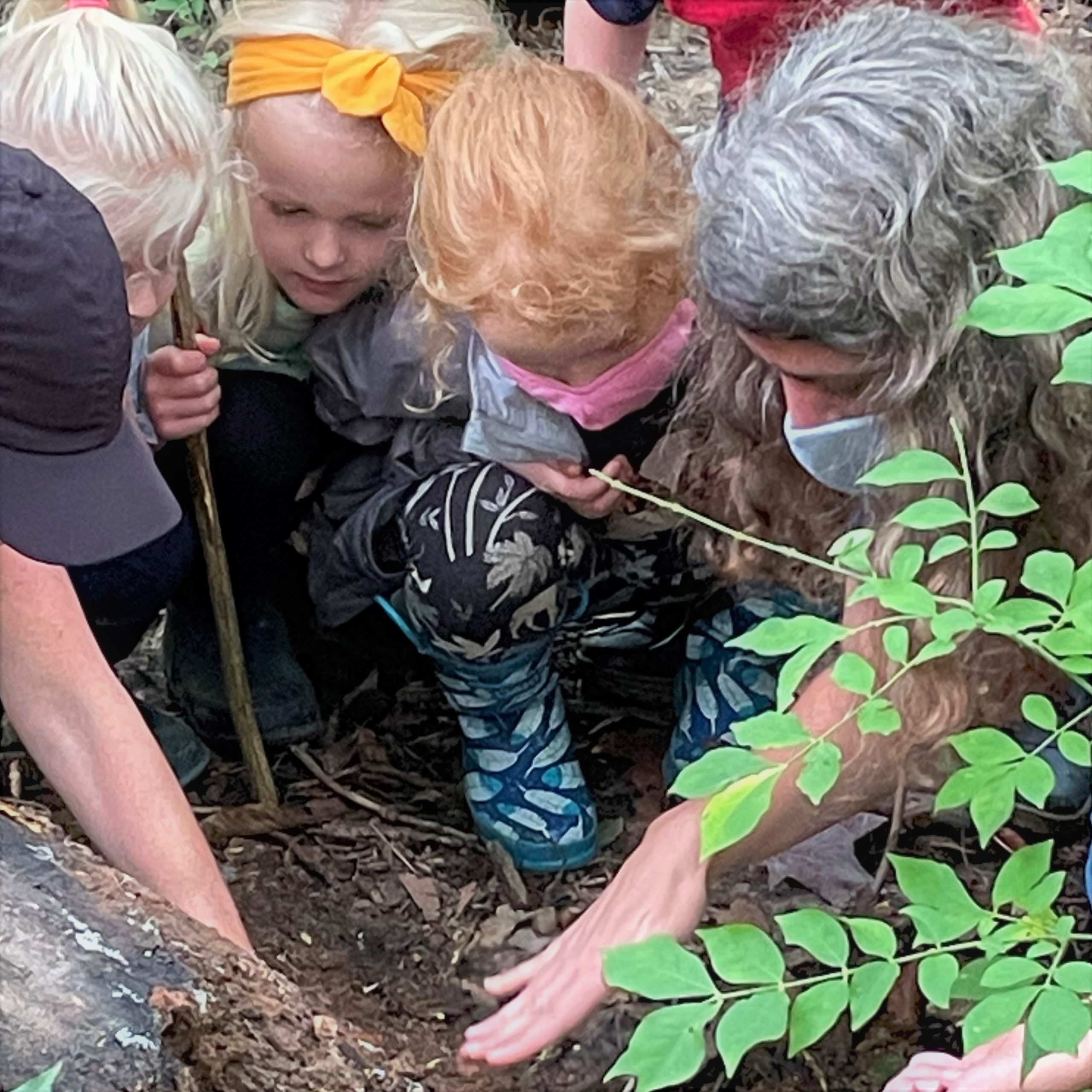 Sarah Lamont
Teacher at Learning Tree Farm
Nature Preschool in the
Cardinal & Blue Jay Classes
Staff  Naturalist 
Outdoor & Early Childhood Educator
for over 20 years
A member of the LTF Education Team since 2015
I strongly believe everyone benefits from having a connection to the outdoors and I really love watching children make their own nature discoveries.  From splashing in mud puddles, to counting all the legs of all of our goats, and nature journaling in the woods, young learners have exciting opportunities at  Learning Tree Farm to explore nature. I credit my love of nature to a childhood on a unique piece of land that was both a sheep farm and prairie fen. I graduated from Michigan Technological University with a BS in Geology.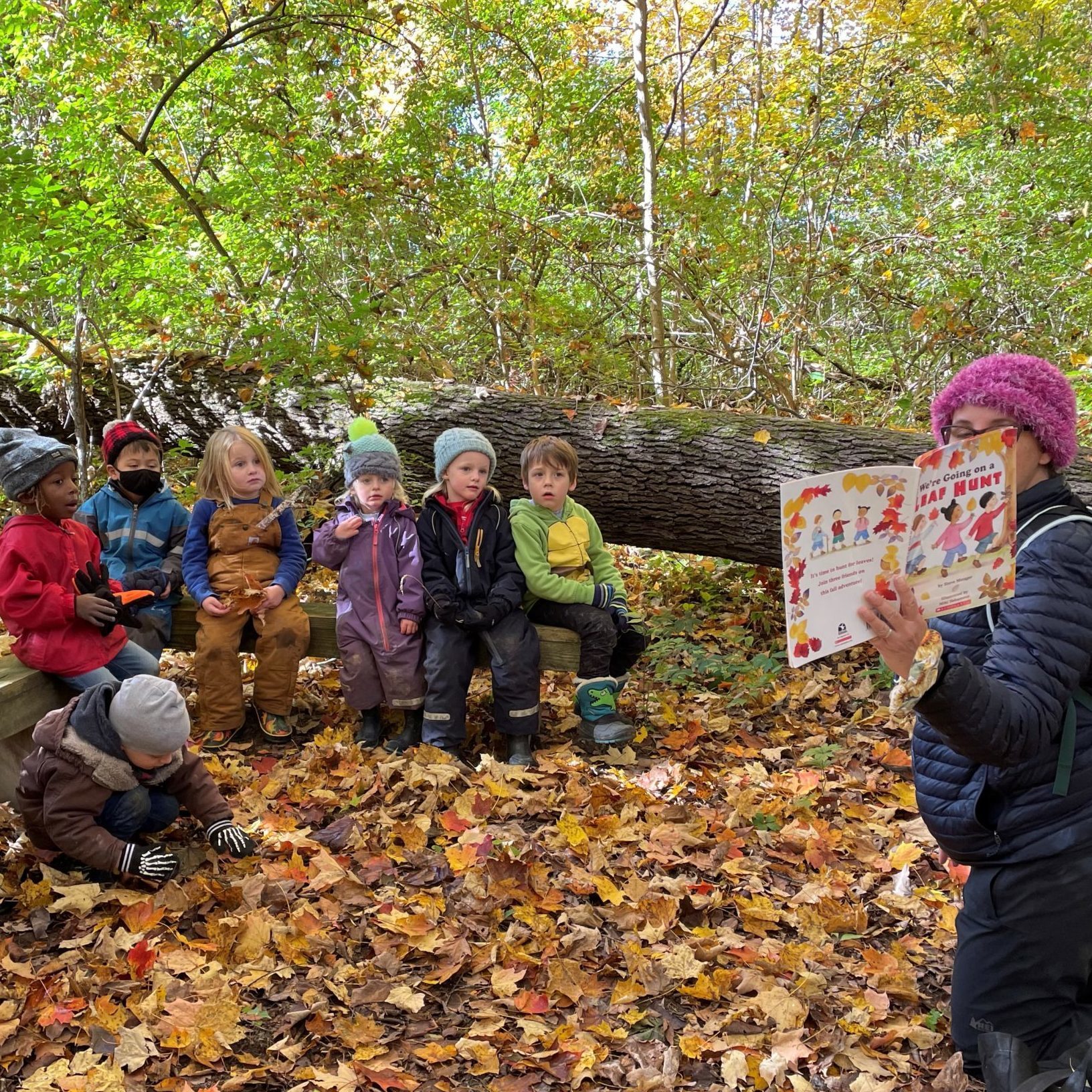 RenE HIck
Teacher at Learning Tree Farm
Nature Preschool in the
Cardinal & Blue Jay Classes
Nature Preschool Health
& Safety Coordinator 
Early Childhood Educator
for over 10 years
A member of the LTF Education Team since 2016
I received my Bachelor of Science in Nursing from the University of Michigan and my  nursing background continues to be the foundation for my developmentally appropriate practice and holistic approach to early education. I approach each child where they are, validating them as a multi-dimensional human being, and differentiate my approach based on their individual needs. I believe Learning Tree Farm is a wonderful place to make discoveries about ourselves and our connection to the natural world.